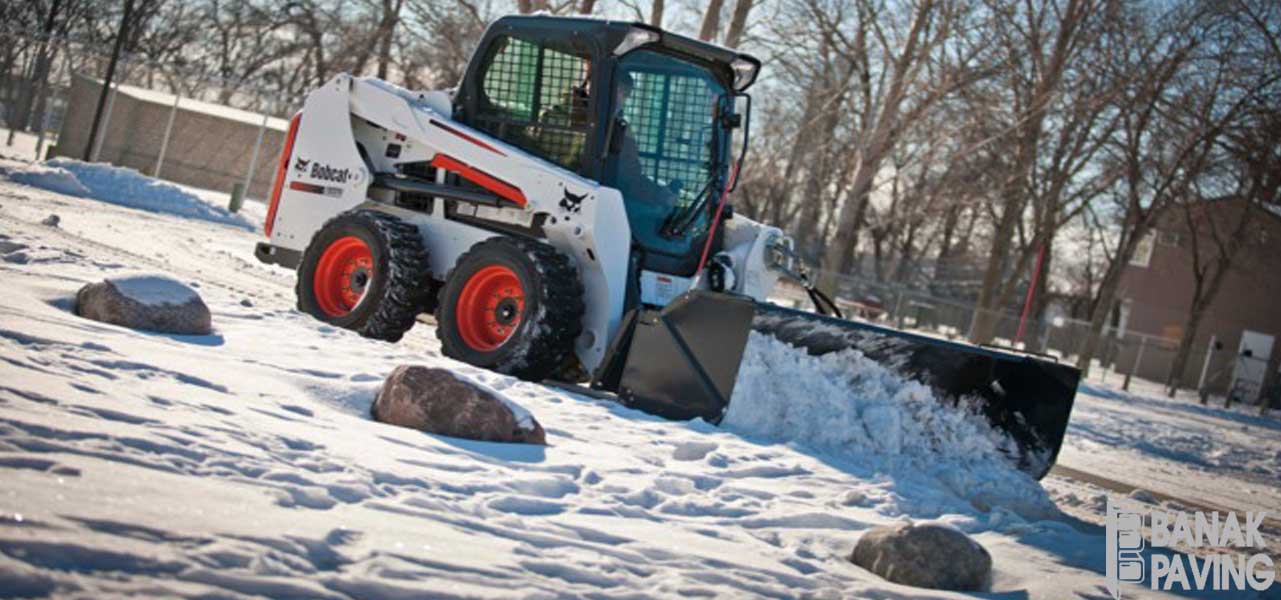 At Banak Paving, we offer commercial snow clearing services across Winnipeg & Surrounding areas to serve you better. No matter, you need your driveway or your commercial parking lot to be snow free, contact us for a free quote.
Clearing the Winterpeg snow since 1987
UNLIMITED VISITS, ALL WINTER LONG
Unlimited snow clearing and deicing visits included for every snowfall and all Freezing Events, no matter how much, how often, or how heavy it snows.
ALL-INCLUSIVE SNOW & ICE MAINTENANCE
Comprehensive winter coverage includes automatic deicing for all types of weather, such as nuisance snow, freezing rain, flash freezes, and ice storms.
MORNING SERVICE TIMING
Performed prior to business hours, morning service is guaranteed after all overnight snowfalls or freezing events.
EMERGENCY DAYTIME SNOW & ICE CLEARING
Emergency response visits, made to enable easy site access during daytime snowfalls or freezing events.
MULTIPLE SERVICE CALLS PER STORM
Multiple visits to maintain optimal site conditions, logistically staggered as necessary throughout the day and night.
24/7 WEATHER MONITORING
In-house meteorological monitoring enables immediate crisis response for sudden winter weather events.
FLAT-RATE, SEASONAL PRICING
Your flat-rate seasonal cost is guaranteed to remain unchanged, regardless of how many times we attend your property.
PEACE OF MIND
Your service will remain with no hidden costs or surprise disappearing acts.
We also offer emergency services